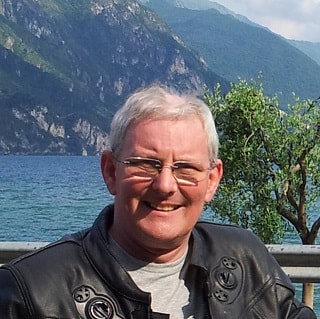 Brian Watson
Proprietor
With an MSc in Electronic Commerce and over 40 years in sales and marketing Brian has the skills to drive your online business strategy.
Click an icon below for your preferred means of contacting Brian
I love to be challenged and to solve problems. This can be in wide and varied areas such as leveraging technology to refine a specific task or set of tasks, devising a new sales technique, marketing strategy or generally looking at ways to be more productive or more profitable.
I was first introduced to computing in the late 60's to early 70's when I learnt Cobol and Fortran at school. My first commercial use of this code was to output perfect circles and arcs to the plotter in one of the world's first Automated Drafting Machines, better still this was generated in just a few lines of Cobol rather than the numerous co-ordinates needed to generate a series of dots as used in earlier prototypes and indeed to this day in many forms of printing.
Since then I have devised code used in Navigation, Electronic Point Of Sale (EPOS and EFTPOS) for Retail, intelligent tag used for inventory control and hands free access control but by far the bulk of my work has been in processing data. My Masters degree is in Electronic Commerce Technology and since acquiring this in 2001 I have created numerous database applications and web systems.
On the sales front I have extensive experience in generating new business being a top produces in companies like Rank Xerox where i worked prior to setting up my own business. I have also used these sales skills to develop my businesses and help other businesses to grow and retain customers.
This is especially true in the property sector where I spent 16 years building a UK wide chain of Letting Agencies during this time I also developed a unique marketing plan that assisted local authority tenants to purchase and improve their homes and my World Homes Network project was the first property portal site in the world when launched in 1996 and Home Sales & Letting Direct the first virtual estate agency launched in 1998. I have consulted with the UK's largest single branded Estate Agency chain to introduce lettings to their branches and acted as a consultant to an investment consortium who are acquiring letting agencies. Many smaller agents have also benefited from my knowledge and expertise over the years.
Although I have a comprehensive range of skills and interests I also have access to a broader range of expertise through my associates. Brian Watson & Co., are therefore capable of finding solutions to many business challenges and I look forward to hearing from you to see what we can do to help solve your problem or improve your matters for you business.